Downloads
Brochure "The FINESCE Smart Energy Platform"
Deliverable 7.8 "Consolidated Trial Results"
Deliverable 7.10 "Consolidated Report Innovation and Business"
Latest news
25.06.2015 Review: Joint INCENSe / FINESCE workshop
17.06.2015 Special Session on Event-based Energy Metering and Control at EBCCSP 2015 in Krakow, Poland
27.04.2015 Review: FINESCE Open Day Trial Site Malmö
20.04.2015 Flexible Electrical Networks FEN - 3. Low-voltage workshop
27.03.2015 Review: FINESCE at the Net Futures 2015
Follow us on




Review: FINESCE Open Day Trial Site Aachen
12.6.2014, Aachen, Germany
The FINESCE Open Day in Aachen presented the trial site in Aachen, the Smart Factory. The Open Day was hosted by FIR e.V. at RWTH Aachen and brought together stakeholders from the ICT and energy sector to get informed about the third phase of the European innovation programme "Future Internet Public Private Partnership"(FI-PPP) and about the interim results of the FINESCE project.
FINESCE is proving the practicability of Future Internet technologies in the energy area at seven trial sites across Europe dealing with real end-users. The participants of the open day received first-hand information on business opportunities for SMEs and on how they can become part of the EC's funding scheme of 80 million euros.
Fiona Williams presented the scope of the FINESCE project and the current status of its trial sites. Peter Fatelnig from the European Commission depicted the funding opportunities of the 3rd phase of the FI-PPP programme and Adrián Ferrero gave insights into the phase 3 project INCENSe (Internet CleantechEnablers Spark). FI-WARE was presented by Luigi Briguglio from the view of a user of the offered services. Before the guided tour through the Smart Factory, the winning teams of the Student Case Competition, organized by FIR e.V. at RWTH Aachen and Ericsson, were honored and presented their business cases for Future Internet applications.
The FINESCE trial sites are covering key elements of the future energy system. The trial site in Aachen combines a cross border Virtual Power Plant (VPP), based on renewable energy sources (RES) with the Demand-Side Management (DSM) of an intelligent scale factory. The focus of the trial site is balancing the energy between the smart factory and the virtual power plant in a business to business (B2B) electricity eco-system. At the open day, the Virtual Power Plant was demonstrated by a model of an energy landscape, where the user was able to manage the grid.
The next FINESCE Open Day will take place in Portlaoise, Ireland, on 22nd of September.
Presentations to download:
Impressions of the Open Day in Madrid: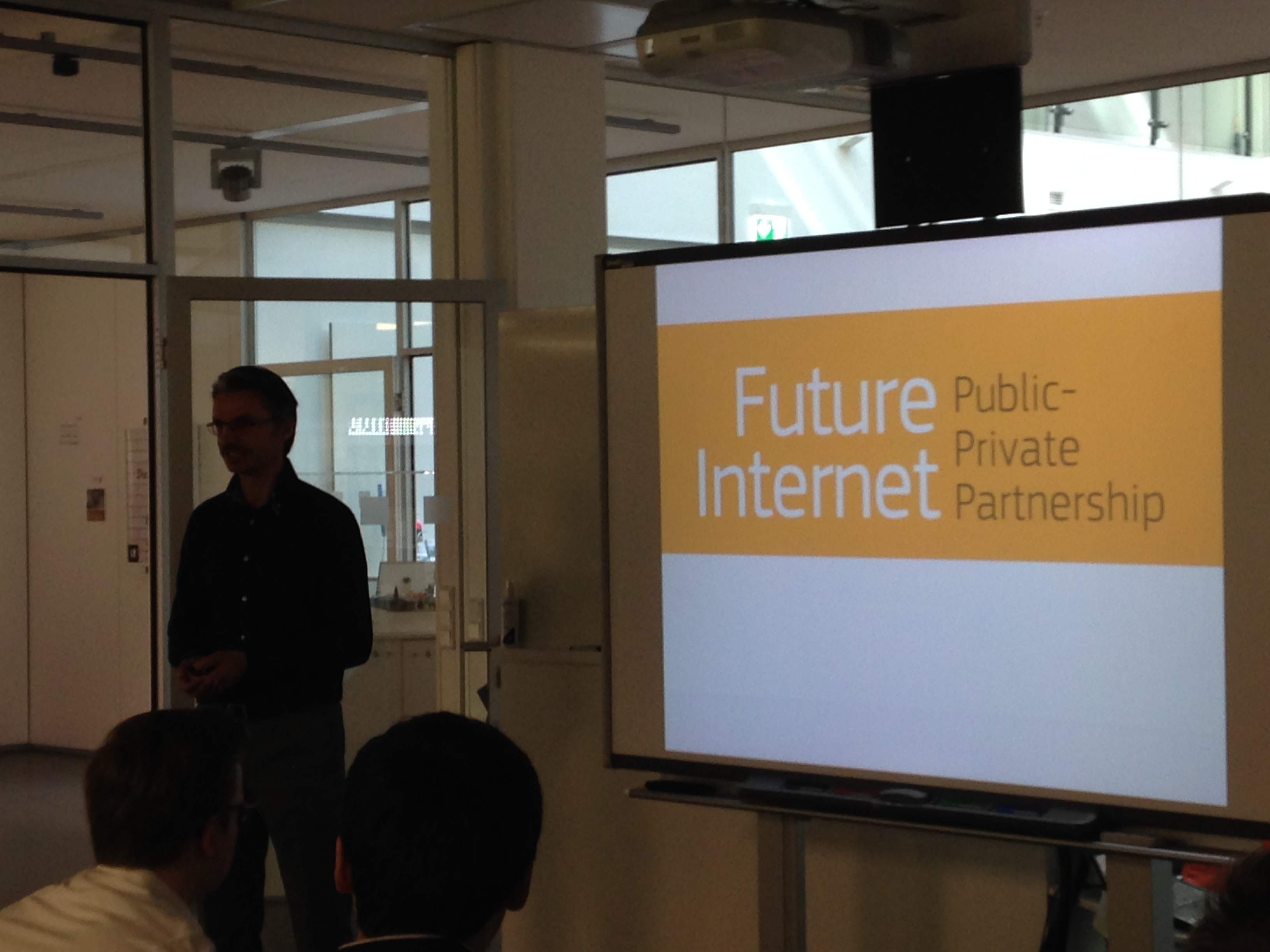 Peter Fatelnig presents the third phase of the FI-PPP programme
Insights into the Smart Factory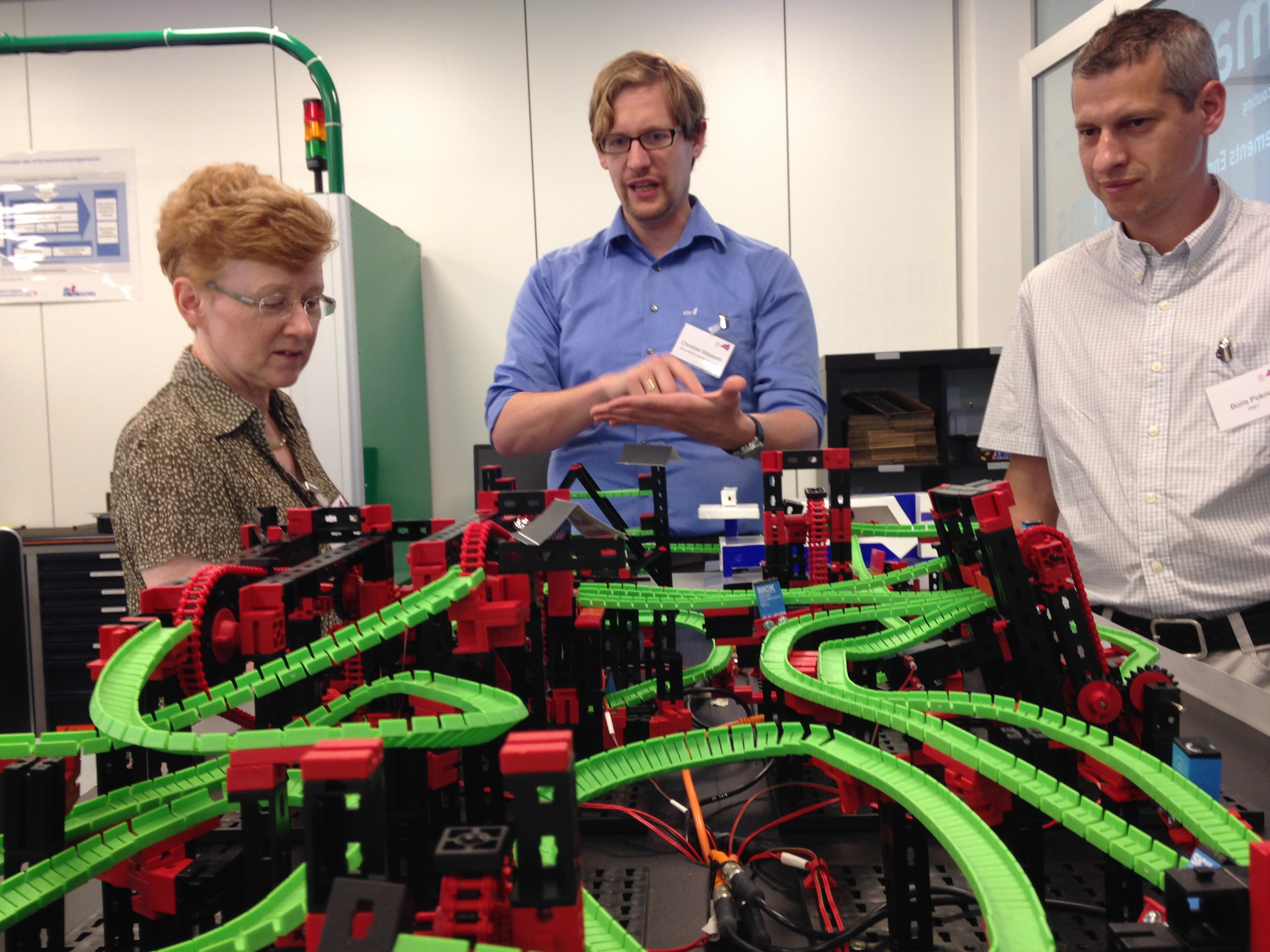 A model of the Smart Factory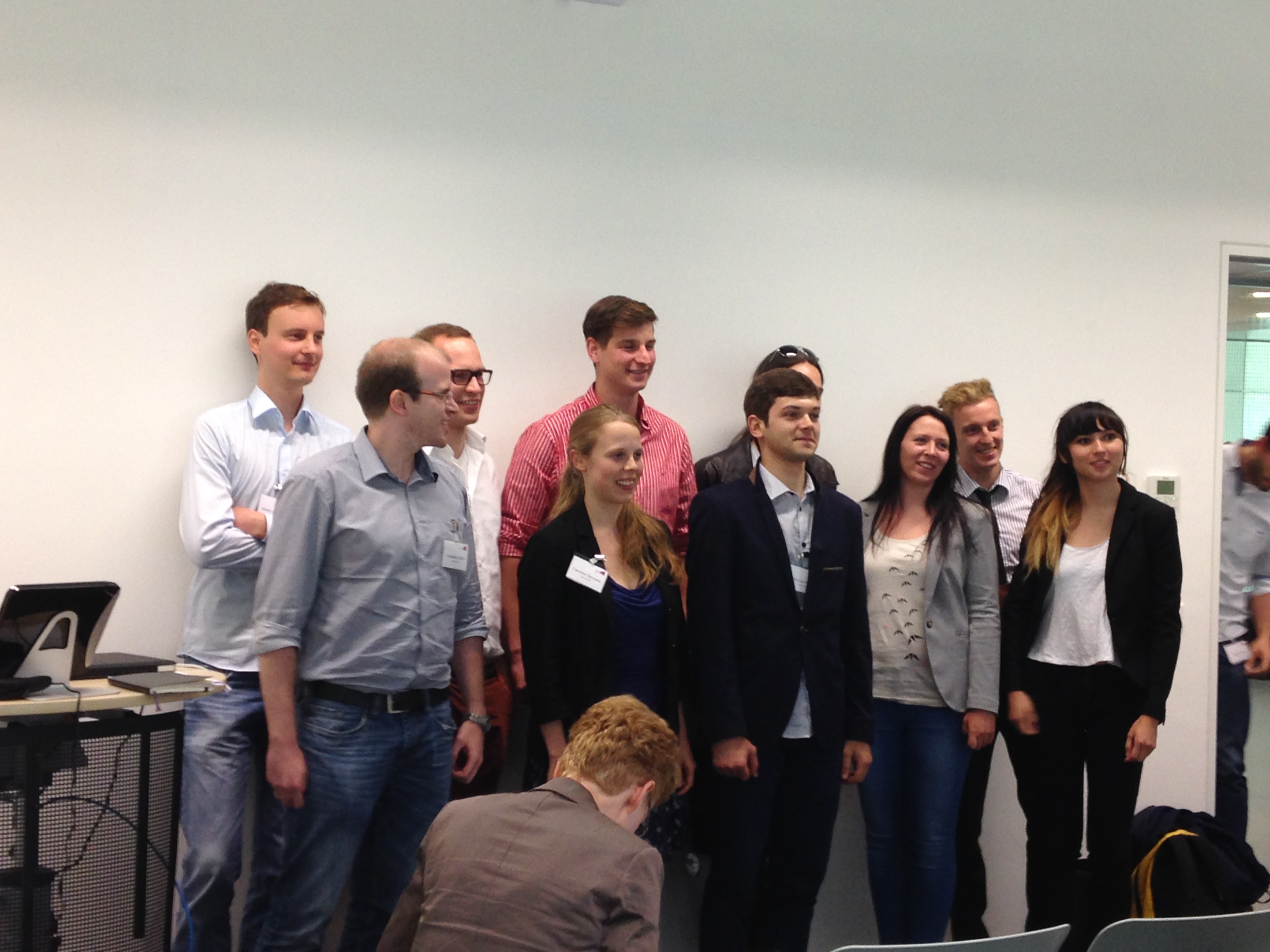 The final teams of the Student Case competition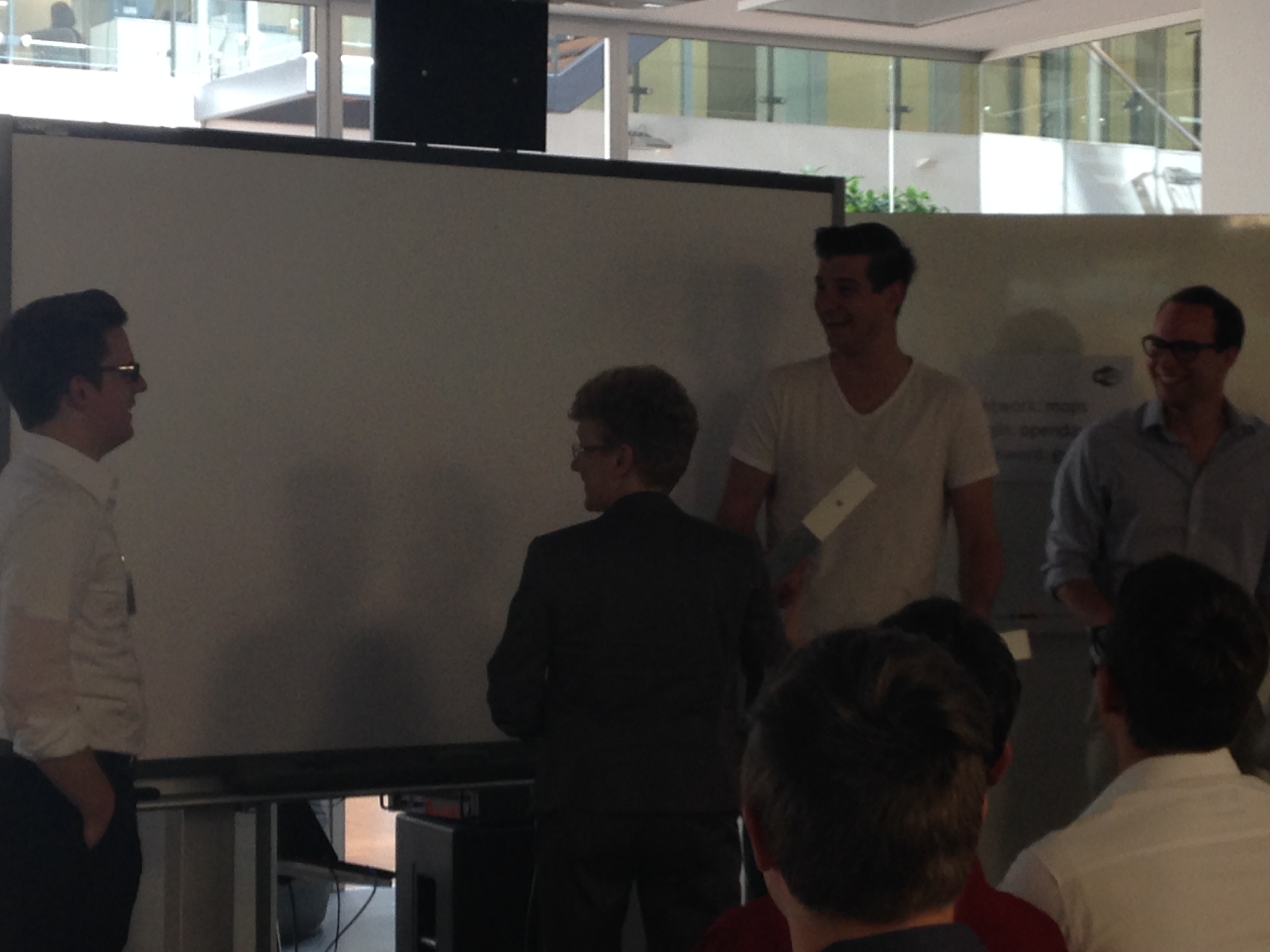 Award ceremony of the Student Case Competition with the winning team
Agenda
9:30

10:00

Get-together

Introduction to the FI-PPP



Learn how the European Commission fosters ICT innovation through the Future Internet


Introduction and welcoming
Fiona Williams


Presentation of FI-PPP Phase III
Peter Fatelnig

11:00

11:20

Coffee break

Opportunities in Phase III of FI-PPP



Hear about the coaching and funding on offer to SMEs from the accelerator projects starting this summer


Presentation INSENSe
Adrián Ferrero


Presentation Speed Up Europe
tbc.


Presentation FINODEX
Miguel Garciá

12:00

13:00

Lunch break

Lessons learned from FINESCE



Learn how we used the Future Internet to foster innovation and integration


Presentation of FINESCE
Fiona Williams


Award Ceremony of Student Competition
Dr. Matthias Deindl

Networking

Expand your business network

Take 99 secs to introduce yourself and your company to the audience




Networking Tables with Coffee

Discuss the opportunities on how to get involved with phase III

16:00
17:00

See how we use the Future Internet to produce elctric cars in a new factory
---
Organiser: FIR e.V. at RWTH Aachen on behalf of the FINESCE consortium