Downloads
Brochure "The FINESCE Smart Energy Platform"
Deliverable 7.8 "Consolidated Trial Results"
Deliverable 7.10 "Consolidated Report Innovation and Business"
Latest news
25.06.2015 Review: Joint INCENSe / FINESCE workshop
17.06.2015 Special Session on Event-based Energy Metering and Control at EBCCSP 2015 in Krakow, Poland
27.04.2015 Review: FINESCE Open Day Trial Site Malmö
20.04.2015 Flexible Electrical Networks FEN - 3. Low-voltage workshop
27.03.2015 Review: FINESCE at the Net Futures 2015
Follow us on




FINESCE trial site Denmark - Grand Opening
25.01.2014, Stenderup, Denmark: Nearly 200 people came to see the E-cars kicked off that the Horsens Trial Site!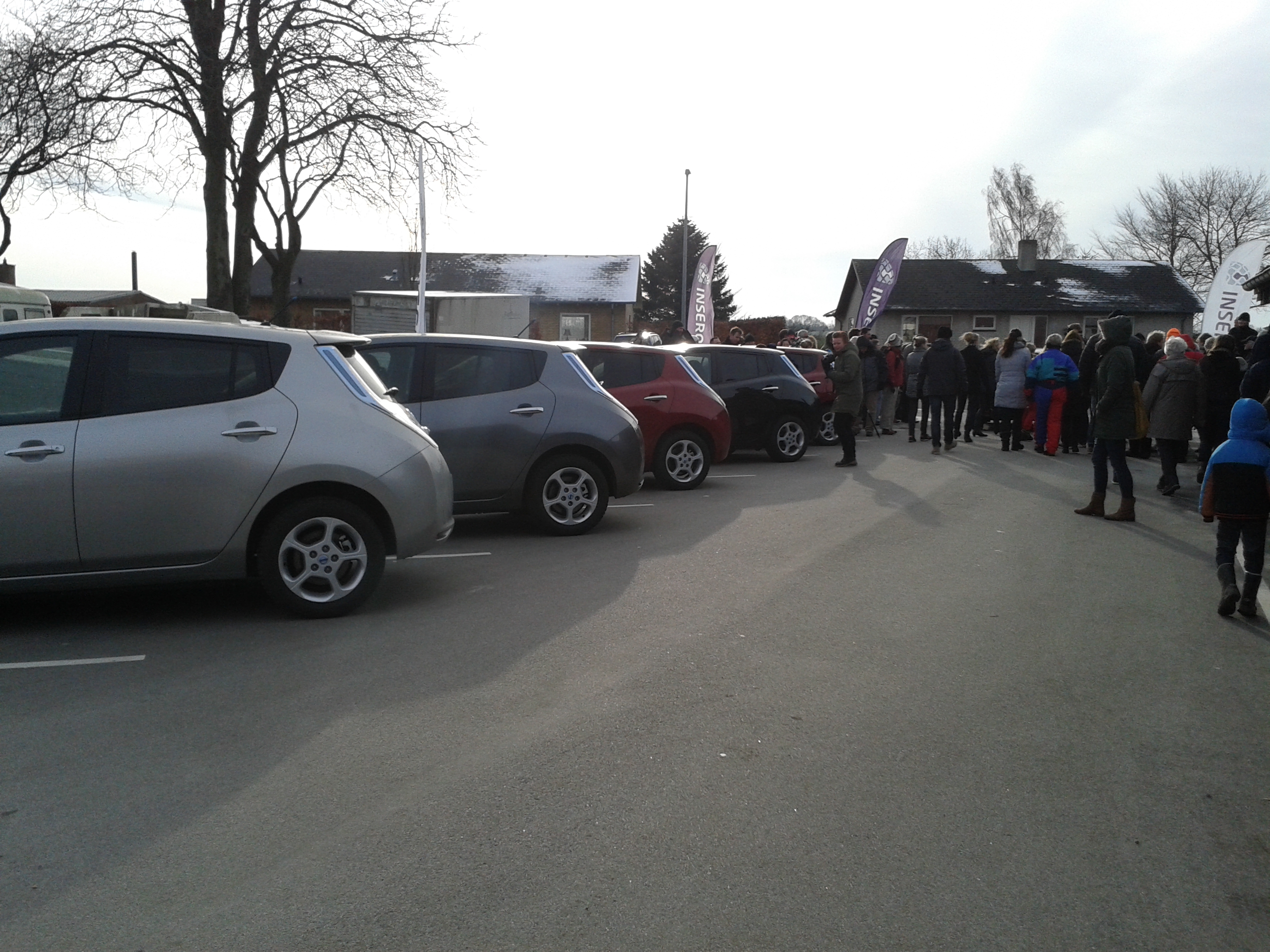 On Saturday, January 25, the FINESCE Trial Site in Horsens celebrated a grand opening in the village of Stenderup, where the family homes of the Insero Live Lab participants are equipped with the latest ICT and smart energy technology.
Nearly 200 people came together to watch the participating families receive their brand-new leased E-cars.
After opening speeches from Mogens Vig Pedersen, the CEO at Inserso, and Kirsten Terkilsen, the mayor of the municipality of Hedensted, they jointly cut the 'green ribbon' to officially pronounce the start of the living lab trial.
To watch the local news broadcast of the event, click
here
(DK).
Impressions from the opening event: