Downloads
Brochure "The FINESCE Smart Energy Platform"
Deliverable 7.8 "Consolidated Trial Results"
Deliverable 7.10 "Consolidated Report Innovation and Business"
Latest news
25.06.2015 Review: Joint INCENSe / FINESCE workshop
17.06.2015 Special Session on Event-based Energy Metering and Control at EBCCSP 2015 in Krakow, Poland
27.04.2015 Review: FINESCE Open Day Trial Site Malmö
20.04.2015 Flexible Electrical Networks FEN - 3. Low-voltage workshop
27.03.2015 Review: FINESCE at the Net Futures 2015
Follow us on




Review: FINESCE at the Metropolitan Solutions 2015
20.5. - 22.5.2015, Berlin, GER
The Metropolitan Solutions in Berlin is the largest combined congress and trade fair for smart city solutions. The fair is accompanied by 15 high-powered conferences, organized by different specialized organisations. About 4000 international attending decision makers and politicians as well as international experts from science and industry made the event a big success. Within the big topic of Smart Cities, FINESCE presented its Smart Energy solutions based on Future Internet technologies.
FINESCE participated in the fair with its own booth and presented the European ICT platform for developing and testing Smart Energy applications. At the new platform, users will have the opportunity to test new applications and services with real-life data from the FINESCE trial sites. Further goals of the platform are the definition of hard-and software standards. The platform, especially its innovative character and the possibility to test apps with real data from the trial sites were well received. This ICT-platform enables enterprises to realise Smart Energy applications faster and increases cost-efficiency.
Additionally, FINESCE presented successful applications based on FIWARE Future Internet Technology that have been tested at the seven trial sites across Europe. The presented solutions and applications range from the integration of Smart Homes and electronic vehicles into the existing energy grids, to the creation of local energy markets.
At the booth, the described content was visualized with a real-life tree – with the trial sites at the root of the tree, the FIWARE Generic Enablers at the trunk and the applications and services that have been successfully implemented as the 'fruits'.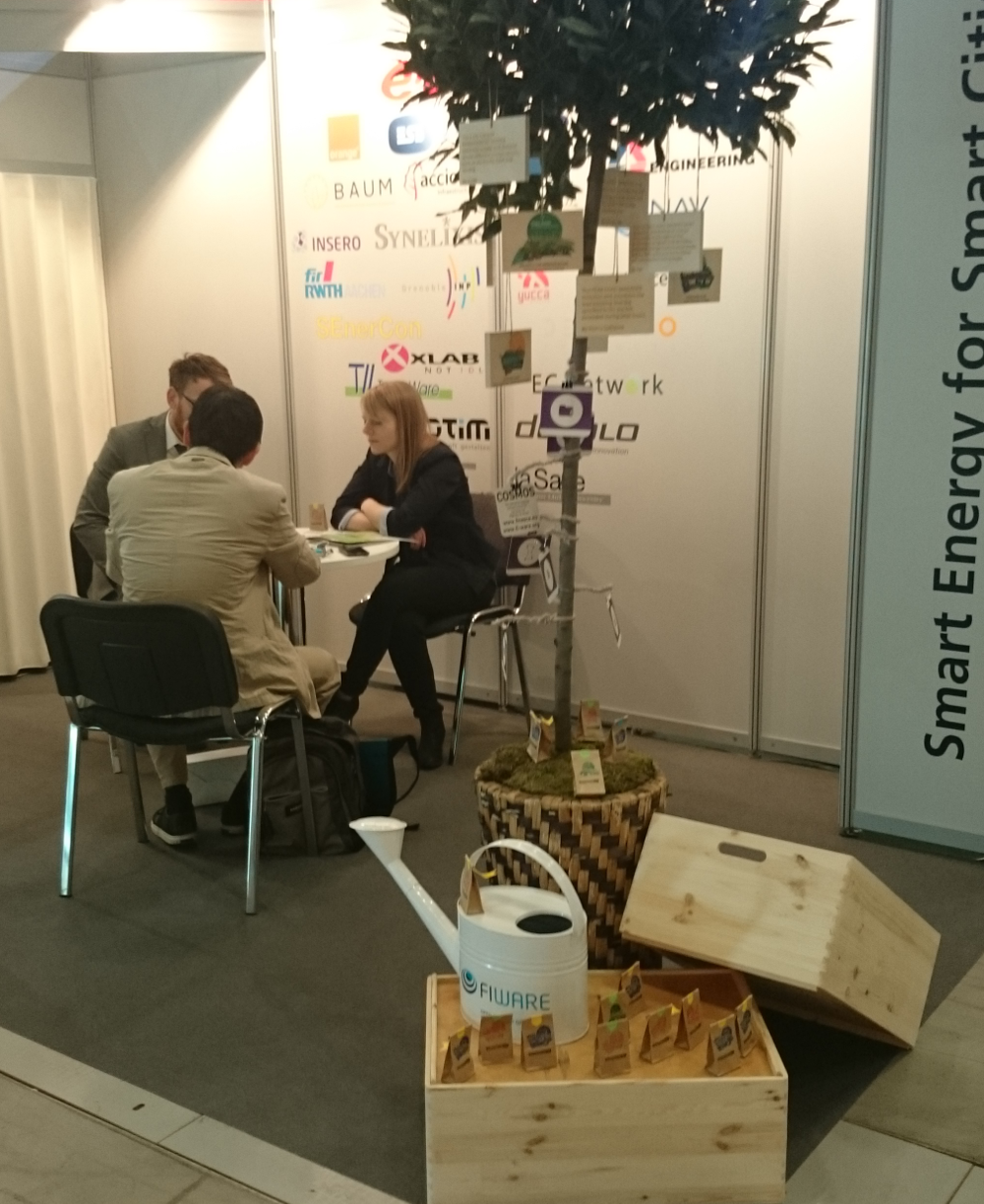 http://www.metropolitansolutions.de/
---
Organiser: Deutsche Messe